Episodes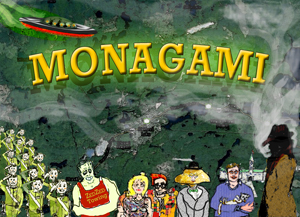 Sunday Apr 22, 2012
Sunday Apr 22, 2012
... a benefit with friends
Well, this is it! The first of the three-part series of episodes set at the

Great Spillage Benefit Concert

. How exciting... Everyone is there:

Sam & Ella Toad,

Bob Dylan

, Dwayne & Darryl Drindle

, Britney Spears

, Mayor Dick Wiener,

Bono

and a host of others determined to end the Spillage Disease. Little do they all know that the nefarious

Board Of Directors

is infecting the whole lot of them!

Gad Zooks!